The following are links to major news health policy articles in which Health Watch USAsm participated. Some of the links are pay for view from the publisher's website.
Schulte F. CMS takes aim at 'facility' fees. Rule would replace five code prices with flat rate.
Sep.12, 2013 http://www.modernhealthcare.com/article/20130907/MAGAZINE/309079978
View The Entire Issue of Medical News:
http://www.medicalnews.md/wp-content/uploads/2013/05/MN_May_2013_web.pdf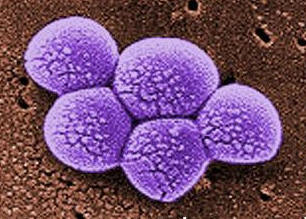 The picture on the right is a photomicrograph of
Methicillin-resistant Staphylococcus Aureus (MRSA).