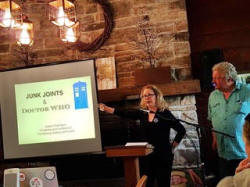 Joleen Chambers Return To Board of Directors Page
Joleen Chambers, a resident of Dallas, TX, is a 2010 FDA/CDRH-trained Patient Representative with an M.S. in Rehabilitation Counseling. She is a national patient advocate for patients PREVENTABLY harmed by implanted medical devices such as Bayer Essure sterilization coils, pelvic and hernia surgical mesh and toxic metal-on-metal hips. Joleen is a graduate of Leadership America 2010, a member of Consumers Union PSAN Patient Safety Action Network, board member of Leadership Women and HealthWatch USA. Recently she has been an observer at state and federal jury trials and a protester at several corporate shareholder meetings. Visit her blog http://fida-advocate.org/, Twitter @JjrkCh and Facebook.
Joleen Chambers is also founder and President of FIDA. http://fida-advocate.blogspot.com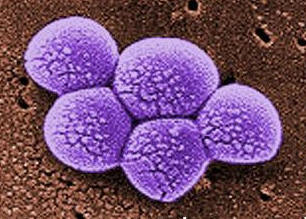 The picture on the right is a photomicrograph of
Methicillin-resistant Staphylococcus Aureus (MRSA).