John Martin Return To Board of Directors Page
John Martin is the former Mayor, City of Nicholasville. During his administration he was instrumental in acquiring a certificate of need for St. Joseph Jessamine Ambulatory Health Care Facility in Jessamine County. He has also served as a safety consultant and tax collector for the Jessamine County Fiscal Court and City of Nicholasville. He was presented the Silver Level Award by the Public Officials Essential Skills Iinstitute from the Kentucky League of Cities In 1985, he stablished the first Conforming Ambulance Service in the City of Wilmore, KY. In addition, he has Served five years as Chief & Ambulance Director, Jessamine County Rescue & Recovery Squad, Inc.

He wa employed for 30 years at IBM, and was a safety and security unit head at the KY Veterans Center and a safety consultant for Daifuku, USA. He holds a safety certificate from the National Safety Council.

Community Service includes being a Board Member of Health Watch USA, a member of United Way of the Blue Grass, Kentucky River Authority. He has served as Jessamine County Local Emergency Planning Committee (LEPC) Chairman, Nicholasville/Jessamine County Deputy Disaster Emergency (DES) Director, Vice President of the KY DES Association, Area 14, and on the DES Association Executive Committee, during which time he helped .write legislation pertaining to rescue squads and ambulance services.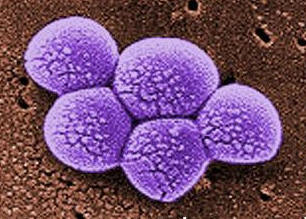 The picture on the right is a photomicrograph of
Methicillin-resistant Staphylococcus Aureus (MRSA).