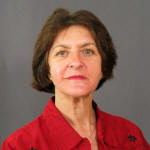 Christine Pontus, RN Return To Board of Directors Page
Christine Pontus is the Associate Director of the Division of Health & Safety for the Massachusetts Nurses Association. Chris has worked as a staff nurse in the hospital, a certified occupational health nurse and a certified case manager in the manufacturing environment.

She also was a risk manager administering workers compensation for a self-insured's business and a consultant to the Insurance Industry.

Currently she is involved in identifying and analyzing research, policy and current trends in the field of Occupational Health and Safety as it impacts nurses. As an educator and Nurse Planner, she is responsible for planning, developing and presenting approved educational programs for registered nurses.

Chris is directly involved with injured nurses helping them through the Workers Compensation System and testifying on their behalf. She represents the Massachusetts Nurse Association working in collaboration with diverse organizations and professionals both on a national and international basis.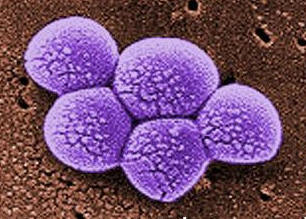 The picture on the right is a photomicrograph of
Methicillin-resistant Staphylococcus Aureus (MRSA).