The following are Webcasts from the Jack Pattie Radio Show. HW USA has a monthly show, usually on the second Tuesday of each month between 9:00 am to 10:00 am. To listen go to http://www.wvlkam.com/ and click on the "Listen Live" screen button in the upper right hand corner.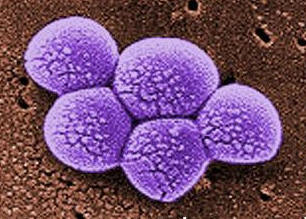 The pictures on the right and left are photomicrographs of
Methicillin-resistant Staphylococcus Aureus (MRSA).